House Hunting – A Student's and Recent Grad's Guide To Living in Hovels
Maybe you've just finished your first year of university and you want to escape the hell that is university mandated student accommodation. Maybe you've graduated from the whole shebang and you're trying to find that penthouse apartment with brick walls and nothing separating the toilet from the rest of the room but a glass screen, because you saw that on TV once. If at all possible, you want the fire escape going to the romantic roof top garden a la How I Met Your Mother, but if that's not available you'll settle for Monica's balcony from Friends.
Here's a fun tip. Take your dream home aspirations, write them down in a dream journal, and then burn the whole thing because you're in the real world and your dreams, like that mouse you just found behind your sofa, are dead.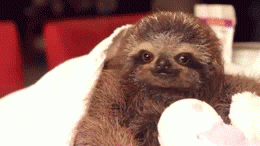 Finding a house to rent as a student or hungry fresh graduate is a nightmare, a nightmare which evolves depending on where you live, your financial situation, and whether you don't mind commuting three hours to an internship. It's all about expectation and realistic goals. Your dream home is in the future, for now, you just need to find your own space. Don't move back home, the opposite of moving forward isn't standing still, it's moving back in with mum and dad.
First up, here are some pointers on who you should live with.
Housemates
For Current Students
Keep the Housemates You Love
If you were forced in with other strangers in your accommodation, then you're lucky. This is a life experience that nothing else can match. Living with strangers is horrible and fun all at once. It's like having an awful new family you don't have to like, and if you can stand the people you live with by the end of the year, you've got friends for life. If you like any of these people at all and they do their own dishes and don't have loud weird sex, hold on to them. Throw yourself at them; wrapping your arms around their legs, begging them please don't leave me.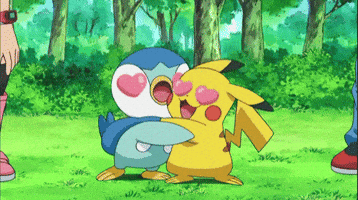 Finding a good housemate is as hard as finding a good house. If you've never lived with strangers, consider doing it next year. If you go to university with your A-Level friends and you all move in together then you're only getting half the experience. Navigating the minefield of living with other people that aren't family will serve you well in the world of work, in moving in with a partner or spouse in future, and will generally round you out as a person.
Ditch the Ones You Hate
Even if they suggest moving in together again, quietly ditch them. You don't need them and you don't owe them anything. Find another house with other people and when they ask you what you're doing for accommodation next year, just tell them you're sorted. Don't tell them where you're going, or they'll get the house next to you. They will stalk you for the rest of your life.
For Recent Graduates
Don't live with Students
Students are now the enemy. You want a pattern in your life. You'll be getting up early for work or to job hunt, and you'll need an early night. Your schedule will hopefully be Monday to Friday 9 to 5, while your house mates schedules will be Monday to Friday 4pm to 5am to ??? and they'll disappear at the weekends when you're free to have some fun.
They're messy, dumb, and you were one of them last year, and you'll cringe as they roll home from UV parties with ugly strangers and have awkward fumbles on the other side of a paper thin wall while you try to enjoy your copy of The 7 Habits of Highly Effective People and drink chamomile tea.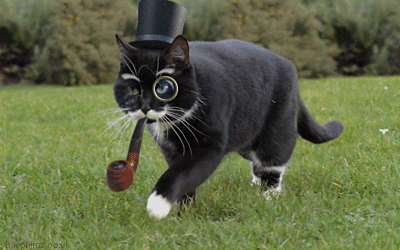 Ideally, move in with the folks you graduated with that have a desire to get a job in the field they studied and work hard and work often to reach their goals. Live with motivators, and your house will be a buzz with drive. Live with slackers or rich kids or people who only want benefits money and the new Batman game, and it'll drain on you too. Day time weed smokers and alcoholics are cute in university. Now they're embarrassing, and you don't want to live with some bugger who'll buy Domino's every night then come up empty when rent is due.
Or move in with 'Young Professionals' and aspire to become one of them. Fake it until you make it. They'll have nice food in the fridge, good health habits, and will know all the best places to eat, drink, and find someone to bring home that won't lie in your bed until 3pm because that's when their first class is. Take notes and become them.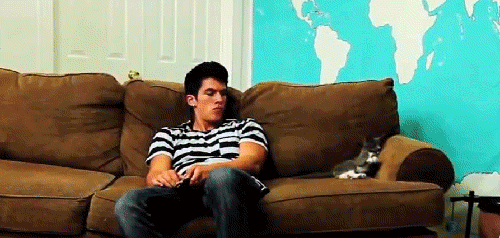 Now, for some tips on finding that small, cramped building to share with whatever unlucky buggers you've roped in to living with you. When they saw you washing dishes in the shower, that was just the tip of the ice berg, wasn't it?
Finding a House
For Current Students
This could be easy as pie, depending on how you treated your last house, and how fast you act, and how fussy the folks you're living with will be. Okay, maybe it won't be then.
Most universities are surrounded by student accommodation, either by the university, or by private landlords. They're generally understanding because students pay high rent and disappear in the summer so they can rent their hovels as holiday homes or get three months' rent essentially for free.
If you want a house for September, start looking in January or February. Arrange as many viewings as you can. Decide how many rooms you need, who you're moving in with, and what your total budget is. Lock it down immediately. If one of your crew consistently misses viewings or doesn't like a house that everyone else does, don't bend to their will. Tell them it's this house, or they can find another group to live with. There is no perfect house so if you find one that four out of your five agree on, grab it immediately.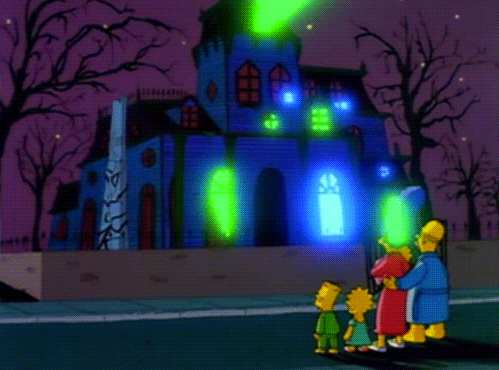 Try to move in with someone who has a car because it'll be handy for grocery runs. Avoid moving in with a rich bugger who's only there to pass the time. Avoid moving in with the party animal. In first year, it seemed like it'd be fun to live with the guy that always has people over. In reality, it's terrible, and when you're trying to knuckle down and actually pass university, he's the worst person in the world. He'll never clean up after himself either; he'll leave bodies and beer bottles everywhere, and then disappear to his cave to sleep it off.
I can't stress enough that if you don't want to move in with someone, don't. If you already dislike them, that will turn to complete and utter hatred. Find a new group of people, house share with strangers, whatever. Equally, if your group can't get together to arrange viewings, pay deposits, or agree on a house, you don't want to live with them. Imagine trying to navigate having someone do the dishes or pay the electric bill or the million other little issues that come up when house sharing?
If they can't agree on the big things, every small decision will be a disaster. Ditch them before it's too late and you have to share a cardboard box. You can always make new friends, that's why you're at university. You certainly didn't sign up just for the crippling debt.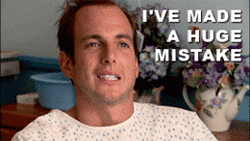 For Recent Graduates
Open a local newspaper. Are there young professionals with a room available in an attractive city centre location? Does the price fit your budget? Ring them, get the address, Google Map it, go and view it, and if you love it, take it.
Simple. If you're not ready to become a young professional then you should have repeated your last year of university. As I said before, you don't want to live with students. Live with mature strangers, or recent grad friends, but never students or family. Move in with a couple or a few random people who have a bed going and a communal kitchen and living room.
At the viewing, try to gauge if you'll get along with them. If you click, personality wise, then go for it. These young professionals will have some money and good jobs and friends who don't substitute drinking a lot or always wearing tank tops for a personality. They might make you nice dinners and let you drink their fancy coffee. They might have connections or know people who can get you a foot in the door. They also might be dicks, but you'd rather live with relatively affluent jerks in a nice house in a nice part of town. Students are universally (ha-ha) awful people and now it's time to start pretending you never were one.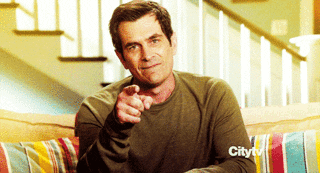 If you're considering living with a boyfriend or girlfriend, consider if you've ever lived together before at university or previously. I went to university with my girlfriend but we didn't live together in first year. This made us realise that in second year, we wanted to live in a house with just the two of us, because we spent so much time trekking to each other's flats we realised that paying separate rent on a separate place was stupid. In third year, we moved in with a friend, who still lives with us, post University. Each dynamic has worked for us and has given us great life experience and meant that we haven't spent university living in each other's pockets.
Try and live with a mix of everyone and find out what works for you. You've got your whole life to leave dirty underwear in infuriating places and complain about sour milk with someone you love.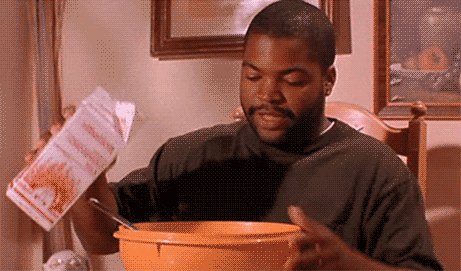 Renting
For Students
Landlords want your student loan money. They know you're good for rent because you've got parents backing you, and you've got grants coming in that more than cover your rent, though you'll probably waste the money on giant jenga and progressively cheaper vodka. They might ask for a reference, and your university will likely provide this if you lived in university accommodation previously. They'll want a guarantor, and your parents will fit the bill. If not, try uncles, aunties, grandparents, whoever else. This works better if you were a good kid and you're the pride of the family for heading to university. If you've no immediate family to be your guarantor, then explain this to the landlord or letting agency and see if you can come to some sort of arrangement, maybe paying rent upfront, etc.
Staying in university accommodation is ideal in first year. It'll be a little bit more expensive, but it's a safer environment, you're surrounded by fresh students, and you can make friends for living with the following year. Going in fresh to private rented property can be a bad idea if you've never lived away from home, and you'll miss some that essential first year cocktail of fun, fear, friends, and actual cocktails. Plus, you'll have a solid reference provided you don't wreck the house. Don't wreck the bloody house. This isn't a teen movie. If you set off that fire extinguisher you'll have to pay for it. Don't be that person at someone else's house either. You're a vague facsimile of an adult. Act like it.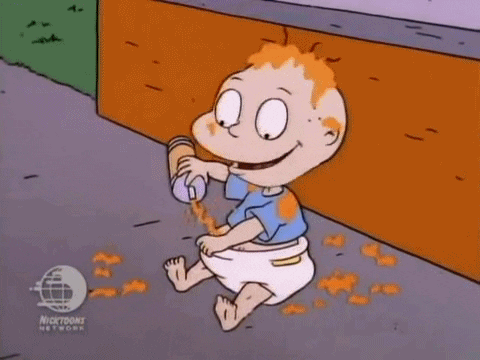 Each time you rent it gets easier. For maximum smoothness, stick with the same property place throughout university. They'll still have your details and if you've been good so far, they'll be more relaxed about certain things and will generally be on your side. If they've been awful to you or you've been awful to them, consider finding a different land lord.
Be aware that wrecking a house and burning bridges with landlords and letting agencies will mean that you'll be in real danger of finding it impossible to rent somewhere without paying a hefty chunk of rent up front, or getting into some serious guarantor negotiations. Being a party animal will win you the respect of no one. Think about the one person you consider to be party central. Do you respect them? Do you even like them? Do you care if their house gets trashed? Don't be that person. You go to university for a brighter future, don't mess it up by sitting in an office chair and trying to use a fire extinguisher as a jet pack.
For Recent Graduates
Consult the newspaper, look on Gumtree for young professionals looking to rent out a pad, or alternatively, stick with the letting agency or landlord that you were good to in your student days. They'll be happy to rent to a young professional with a bright future, and as far as they're aware, that's what you are.
Just equally be aware that student houses are made to be parent pleasers. They're lovely places with funny nine month leases and quite reasonable rent. When renting post student days, you'll pay much more for a place just as nice. Be prepared to take something smaller or less convenient. Make sure it's furnished, as it's too early to be considering buying all that jazz. Be willing to dial down your expectations and settle to an extent. You've got years to work to that dream house.
If you've got a partner you love and don't mind living with, then you're lucky. Moving in with a partner means you can get a cosy one bedroom place and cut the rent in half. You've already got your renting partner and friend sorted, and generally you'll be on the same page in terms of where you want to live and how much you want to party. If you've a close friend who's looking to rent, the same applies, and if it makes sense money wise to live with your partner and another person, and all parties don't mind that dynamic, then it can work too. It's good for your wallet, and it can offer you both some much needed space from each other.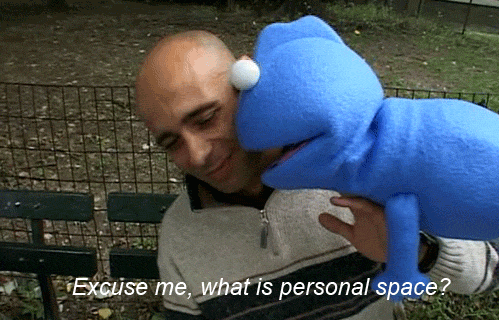 Above all, go with your gut. If a house doesn't feel right or a living arrangement doesn't feel right, don't go for it. Always do what you want for yourself. Don't get roped in to taking a house you hate with people you can't stand because you're worried you'll end up without anyone to rent with or anywhere to live. There will always be a house with a spare room, and there will always be people looking online for someone to live with or share a house with. Websites like www.thestudentroom.co.uk are awash with advice and terrified people just like you, and you'll find someone from your local university who can help you out. Above all, university, and everything after it, is your time and your life. You don't need to be loyal to friends you don't like. University is a chance to grow as a person, so grab it by the proverbial balls and do what works for you.
Just don't be the person that drinks housemate's milk from the carton.